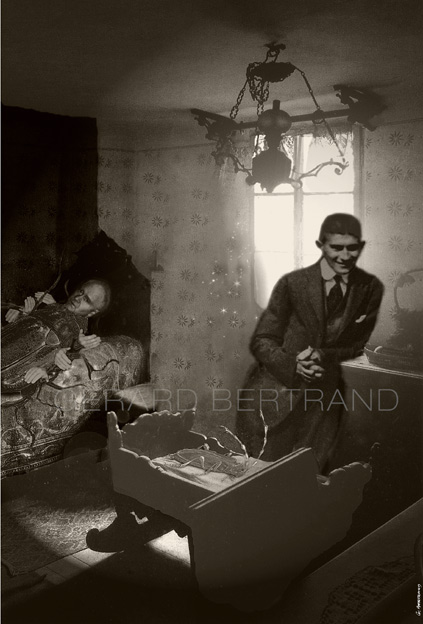 Gregor Samsa chez Franz Kafka
Franz Kafka sut convaincre Ottla que, malgré l'exiguïté de son logement, elle se devait de recueillir Gregor Samsa et sa nouvelle famille.
Gregor Samsa and Franz Kafka
Franz Kafka was able to persuade Ottla that,in spite of her cramped lodgings, she owed it to herself to accommodate Gregor Samsa and his new family.
Die Verwandlung
Franz Kafka konnte Ottla davon überzeugen, das sie, trotz der Winzigkeit ihrer Wohnung, Gregor Samsa und seine neue Familie aufnehmen sollte.

clic sur l'image
Click on the image